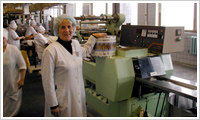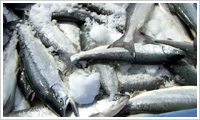 Morikawa Shoji Kaisha, Ltd. was established on February 18, 1972 by Morimitsu Morikawa, Minoru Masuda and others as a trading company specialized in business with then-Soviet Union.
Since then the company was involved in many export projects to the Soviet Union including electronic parts production plants, broadcasting audio/video equipment, machine tools, analytical instrumentation, marine electronics, aquaculture facilities, net-making machines, feed production plants, food processing equipment, large-scale refrigerators, construction machinery, and electric forklifts. At the same time, the company has purchased whale meat in the framework of joint Japan-Soviet fishery in the Antarctic, imported capelin, crab, shrimp, roe, salmon, bottom fish and other sea produces. In addition, the company was the first to import Soviet helicopters to Japan.
During recent years, with globalization of the world economy, the company has been diversifying business transactions, switching from bilateral trade with Russia to multilateral business involving Asia and Western Europe.